Professor R. Derek Otieno
Professor R. Derek Otieno is a retired Professor of Computer Science with numerous awards of distinction. He has authored complete book of C Programming, published by Prentice Hall. Derek has reviewed several textbooks for Prentice Hall, McGraw Hill, and Cengage Learning. Founded Academy of Computing and Information Technology (ACIT) in 2007 and partnered with Institute of Mathematics and Computer Science. Introduced and taught AP Computer Science A and AB to Mount Pisgah Christian School. Founded Pisgah Robotics in December of 2012. He brings over 20 years of corporate training experience for Fortune 500 companies as well as U.S. Air Force and U.S Army.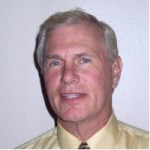 Ron Villmow
Ron holds Masters Degree in IT with specialization in Business Intelligence (GPA 4.0) and Masters Degree in Education from TN Temple University. Microsoft Certified Trainer for SSIS and SSRS product suite and MS Certified IT Specialist in BI. Has been an IT trainer with University of Phoenix and has trained multiple corporations on BI tools and technology. Experience with online and classroom training methods. Has taught Microsoft Certified Business Intelligence Classes to including SQL Server, SS Analysis Services. Was a programming instructor with Florida Technical College.